Contact
Us
Request for Custom Part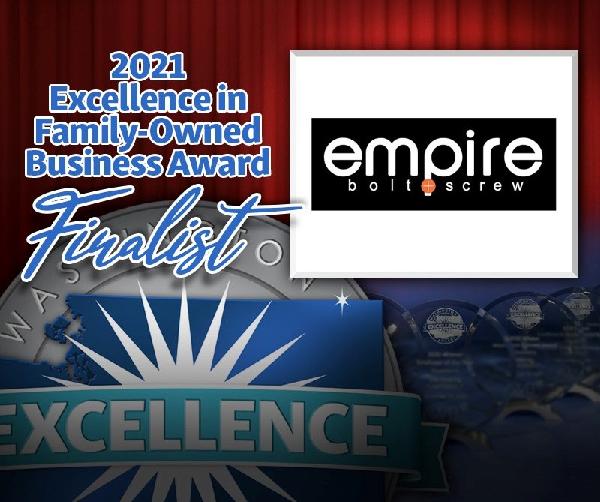 Finalist for 'Excellence in Family-Owned Business Award'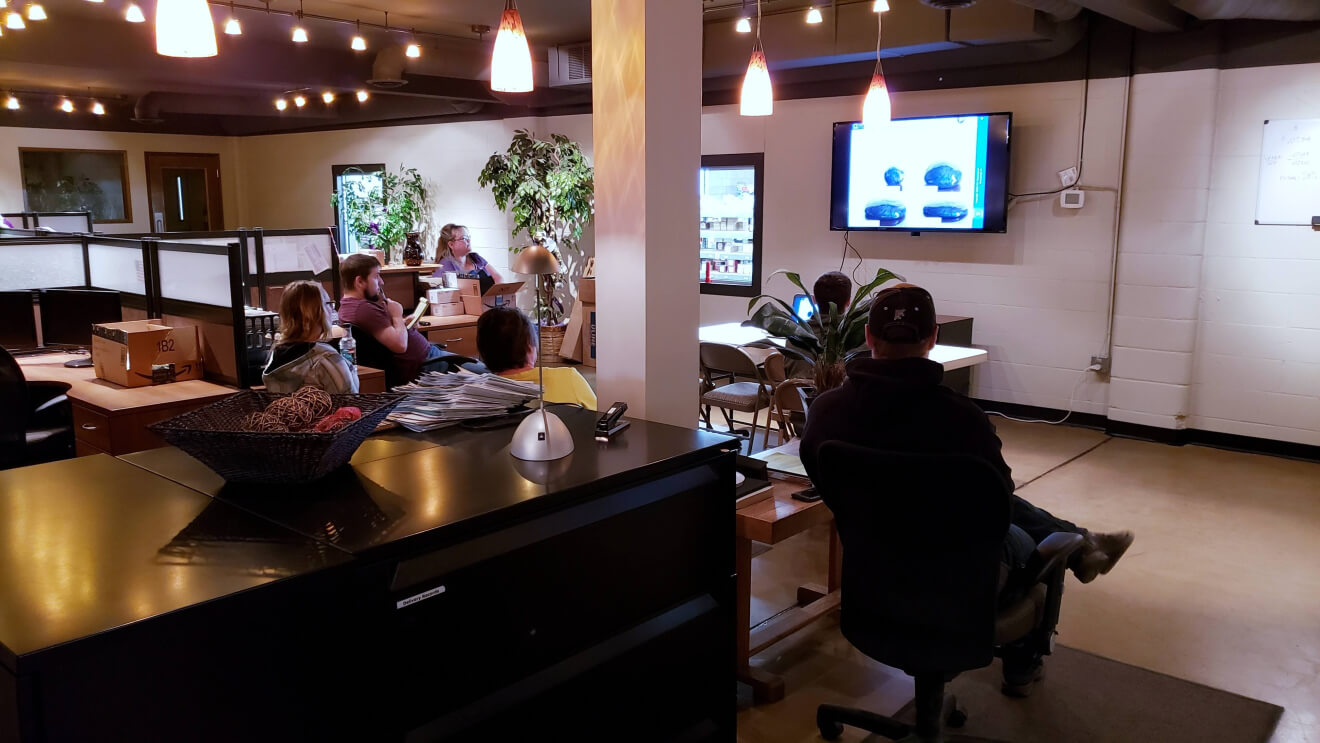 Employees participating in a monthly online Industry Training Course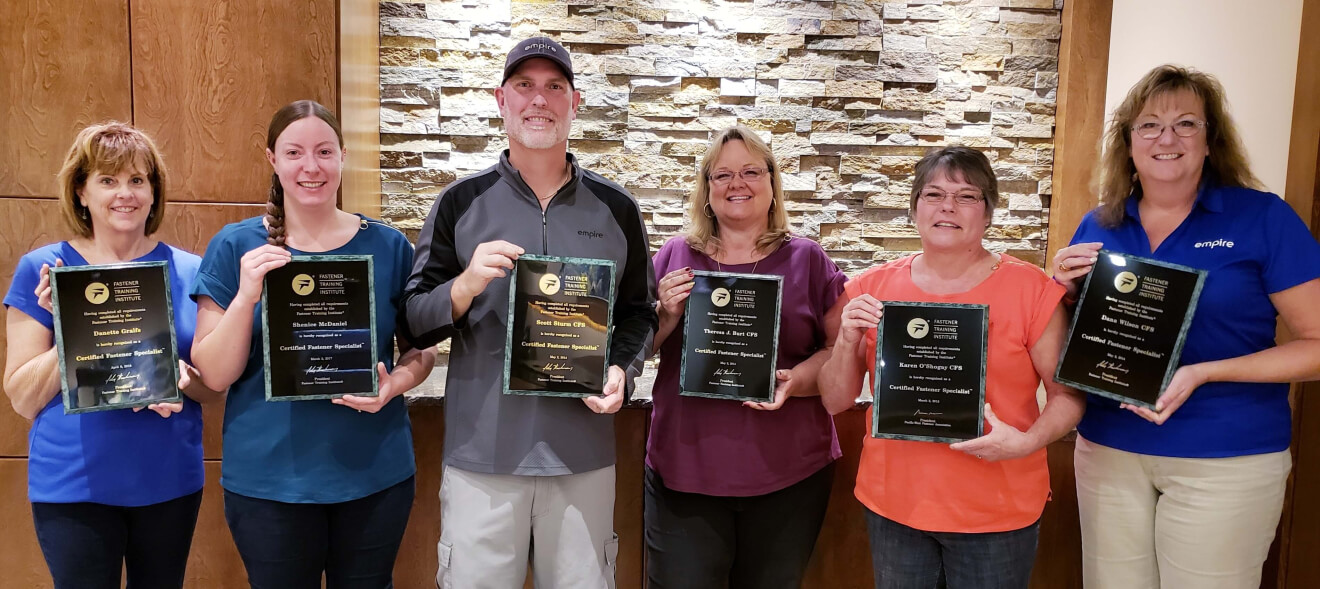 Empire Bolt's Certified Fastener Specialist™ Graduates
News
Empire Bolt Selected as a Finalist for 'Excellence in Family-Owned Business Award'
Empire Bolt & Screw is proud to have been selected as one of only 3 finalists in the "Excellence in Family-Owned Business Award" as presented by the Association of Washington Business. The winner will be announced at their annual Evening of Excellence in November 2021.

We are proud of our family history and our deep roots to the Spokane and Greater Inland Northwest communities, and we thank all of our loyal customers for supporting Empire Bolt over our 49 year history.

Continuing Education and Ongoing Training at Empire Bolt & Screw
At Empire Bolt & Screw, we take very seriously the importance of Continuing Education and Ongoing Training for all our staff. Our goal is to elevate our staff's technical understanding and expertise of our product line, thereby providing exceptional value-add to our Customer Partners.
We hold monthly in-house webinar trainings for the entire staff hosted online by Fastener Training Institute®, an industry leader providing in-depth fastener product and technical training presented by recognized industry experts. Past topics have included "Understanding Fastener Technical Drawings", "Vibration-Resistant Fastening", "IFI Critical Fastener Facts Every Supplier Should Know", and "Corrosion Resistant Fastening".
We are proud that 6 of our staff hold the distinguished honor of having been awarded the Certified Fastener Specialist™ title, after undergoing a week-long intensive technical training program and passing a final exam. Class requirements for the challenging CFS™ designation include:
Fastener Manufacturing Plant Tour
Fastener Secondary Processes Plant Tour
Fastener Specifications & Terminology
Understanding the Bolted Joint
Dimensional & Material Specifications
Fastener Quality Assurance
Fastener Testing
We congratulate all our CFS™ Graduates and applaud their desire for continued growth and learning!